I have been finding some cool homebrew and patched ROMs on le internet fro a while now.
And now Ponymon! Pokemon with Ponies! Why am I yelling!?
WARNING: MAY BE BUGGY. ESPECIALLY PONYVILLE. READ THE README FIRST!
https://www.dropbox.com/sh/rx9a1wrxm6cqj2n/sT0BiyoGRO
The link is for both games now.
Here's one I thought you guys might like called The Tale of Elementia
EDIT: Now has both a .sfc and a .smc, post if any problems with either.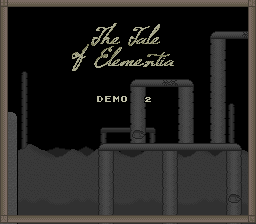 In permanent demo 2, because the creator made something better that I can't seem to find.
Based on Super Mario World (just a patch), You, Mario, read a book, and are teleported to a land called Elementia, where an evil witch has imprisoned the spirits of the four elements. To go back to the castle, you have to free all 4 spirits(but only 3 are in the game now and only 3 will so the object is to get all the exits possible).