DOWNLOAD MAPPACK HERE:
http://www.mediafire.com/download/cq8fj ... TURE+2.zip
In this new mappack Mario must stop Bowser and his troop from releasing the true power of the world!
WARNING:THIS MAPPACK ONLY WORKS ON MARI0 SE WHICH YOU CAN DOWNLOAD HERE: viewtopic.php?f=8&t=4004
ALSO CHECK OUT MY LAST MAPPACK FORUM HERE:
viewtopic.php?t=4874
Help Mario escape from prison!
Travel through many BRAND NEW places!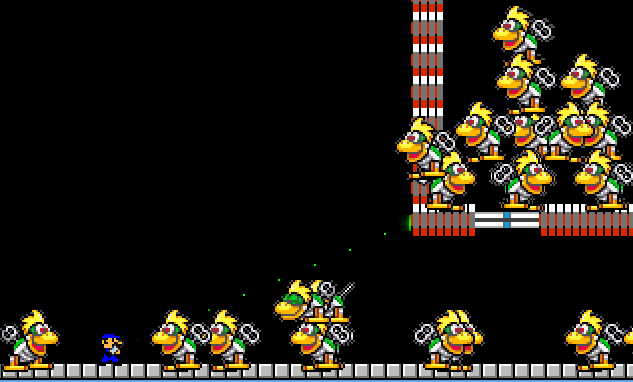 Many NEW enemies to defeat!
If you are looking for an amazing mappack to play try this one out!!!
I DID NOT MAKE ALL OF THE CUSTOM ENEMIES BUT SOME I DID.
TILESETS BY alesan99
IF YOU DON'T KNOW WHICH ENEMIES I MADE THEN GO HERE:
viewtopic.php?f=8&t=4912
ENJOY!!!