i know that an exact replica of the laser redirection cube will look dumb.
So i think that the cube don't need to be the same thing, and: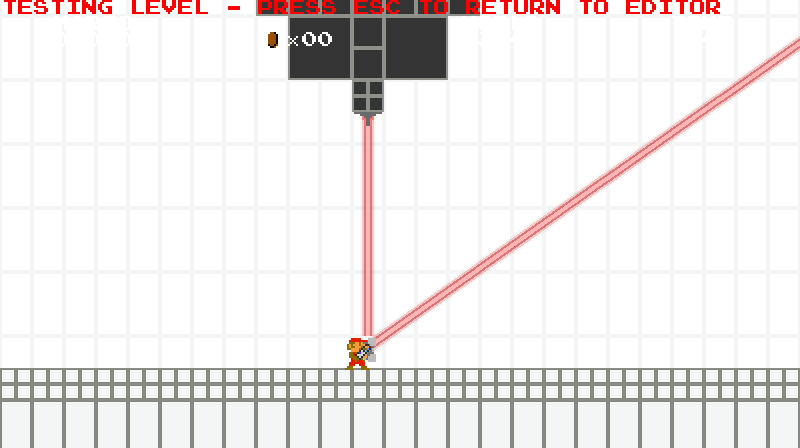 i think this cube will work better than the original cube.
You can redirect this cube and when you drop it the cube continue pointing the objetive that you pointed.
(and if you don't grab it, the cube won't redirect any laser)
PS: excuse me if i have written something wrong, i'm not very good speaking English.
PPS: i think that Maurice have to make Mario grab the cube with more space between him and the cube.