I've been seeing a lot of good guides on how to create with Mari0. I thought I'd make a compilation of these posts so people can easily find them here.
Mapping
1.Finding your mappack's folder
2.Loading a tileset into Mari0
3.Loading custom music
4.Loading custom backgrounds
5.Releasing your mappack
Modding
1.What is a mod?
2.How to create your own mods
Mapping
Loading a tileset into Mari0
In all your mappacks, you can add a custom tileset. This can add to your mappacks appeal, especially if you are talented at pixel art. Mari0Maker has released a tutorial on installing tilesets here:
viewtopic.php?f=12&t=2955
. It includes examples, how to load tilesets, how to format them, and more! Check it out for all your tileset needs.
Finding your mappack's folder
First, you'll want to launch Mari0, then enter the "Select Mappack" menu. Then, press "M". That should open your mappacks folder, quick and easy. If it doesn't, use the following steps to find where your mappacks folder is stored on your respective OS.
Windows:
On windows you'll need to head to your %appdata% folder. You can do this by either searching for %appdata% via the Run application, or by searching it in the Start menu. After this, go to the LOVE folder, then mari0, then mappacks. Go to the folder named your mappack name.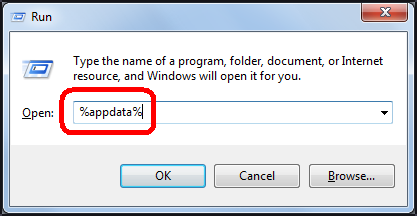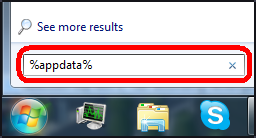 (Credit to Mr.Cytosine for this tutorial)
Mac:
On a Mac, you'll need to access your Application Support files. First head to your users home folder. There should be a Library folder. Inside there will be the Application Support folder. From that folder, look for the folder entitled "LOVE". Inside there should be a "mari0" folder. From there enter mappacks, and a folder with your mappacks name should exist. TL;DR Users/youruser/Library/Application Support/LOVE/mari0/mappacks/your mappack's name
Linux:
On Linux the directory for the mappacks is located at home/user/.local/share/love/mari0/mappacks/mappack.
(Thanks, Kiwi7)
How to load custom music
If you're tired of the default SMB music and you have your own awesome music, then you can insert this into your mappack. First, check your music's extension. Mp3's and Ogg files, however Ogg Vorbis files are recommended, because they have smaller file size, and are more compatible with Mari0's engine. You'll need to find your mappack's folder first. After finding that folder, simply drop your music in. Rename it to "music" and save it. When opening Mari0 there should the custom option under the music dropdown.
Loading Custom Backgrounds
The screen of Mari0 is 400x224 pixels.
The portal background is the standard custom background, you can overwrite it by doing the following:
Place "background1.png" inside your mappack folder (tutorial on accessing your mappack folder above).
You can keep adding consecutive numbers to add more than 1 background (background2.png, background3.png, etc) for parallax scrolling. Adjust the scroll factor slider (main tab) to control the speed of parallax scrolling.
This standard background can be overwritten by each map individually by putting "1-1background1.png" (for world 1-1) inside the folder. Also supports multiple backgrounds.
For sublevels, use "1-1_1background1.png".
Then check the "Custom Background" box in the main tab of the editor.
(Credit for this tutorial goes to stabyourself.net)
Releasing your mappack
Mr. Cytosine has written an AMAZING thread just on releasing your mappack. It explains how to set up your thread properly, how to capture screenshots, and how to upload files. Check it out here:
viewtopic.php?f=12&t=1642
. Make sure you read this COMPLETELY before releasing, otherwise your thread will be more annoying to read, and therefore your mappack will get less downloads.
Modding
What is a mod?
Automatik has written a detailed tutorial on what a mod is and how to install it. I'll simply quote it here, since the post isn't giant.
Automatik wrote:

What's a mod ? How do you do mods?

Okay, modding is modifying a game (Mari0) to add and change features(Ennemies,Shaders,Cheats...).

They are done by editing the source files (Lua code, you need to know how to program), and the ressource files (Images,Txt...)

How do you download mods?

You go on the Modding

forum

(here).

You click on the topic (ex):

You search for the download link, and click it :

Then you are on the download page, you click the big button:

Download (3.77 MB)

Then, the mod will be downloaded.

How to install/run the mods?

Okay, you first need to install Love2d :

https://love2d.org/

(If you don't know how to choose between 32-bit and 64-bit, just choose 32-bit.)

Then you download and install the .exe .

Once it's done, you can double click the .love mod you downloaded earlier. :)
Creating mods
EntranceJew has written a tutorial on modding. It only instructs you on how to create your own entity, however. It's for Mari0 1.3, but all the steps are the same for current Mari0. You can read this and get a general idea about modding, though you'll still need to know Lua to create your own unique mods. Thread here:
viewtopic.php?f=13&t=580
.
This is the end of the thread. I'm open on suggestions on how to improve this. Until then, I hope this helped!