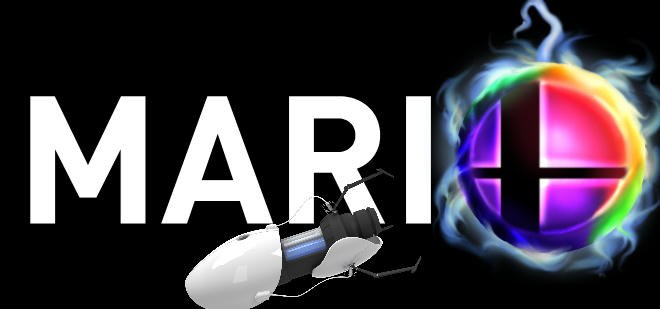 (if you dont understand my English is 'cuz is not my language)
Description:
Smash Br0s is a minigame for Mari0 (The Vanilla one, it also works on SE... I think) that is "Smash Bros" without "punches" but with
por
tals
. The idea is Remake some Smash Bros stages (and some custom ones) and try to throw your friends to death. The Map-pack is on a very raw phase and with a poor tileset. It stills on progress and needs help.
The Minigame its made for multiplayers, but in case of not have anybody to play next to you, it will work better with the Online Mod:
http://forum.stabyourself.net/viewtopic.php?f=13&t=4440
(I tried on Hamachi and it works perfectly)
Any Help Is accepted
(Stage design, Tiles, Ideas, Etc.) just comment your opinions below this or tell me on my Twitter profile.
Twitter: https://twitter.com/_Gohan531_
Youtube: https://www.youtube.com/channel/UCIwd8guEDxyZV-PbCsA-qTw
(my language is spanish but i also know english)
-

Go

han

531