Introduction:
This is a two-world demo of Qwertylevels. I plan to have at least ten worlds, so it should be in development for a very,
very
long time. I'd say about a year and a half if I work
only
on Qwertylevels and nothing tragic happens, so definitely much longer. It has custom textures for everything that shows up, aside from beams—and even a few things that don't show up.
The gameplay is mostly platforming broken up by some puzzles.
Screenshots: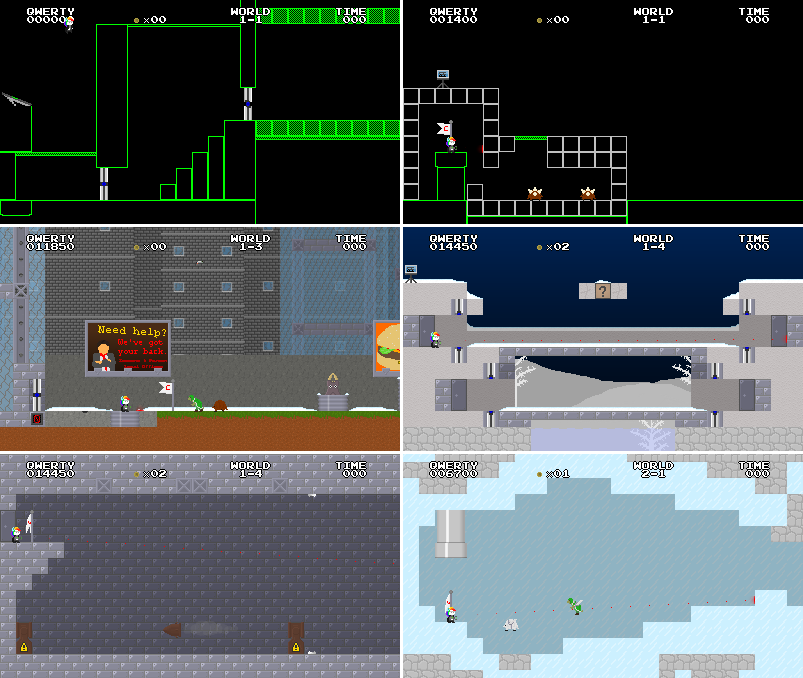 ---
---
Download