Yep, the full has been released. Not to mension how long this has taken. Why is because it was a nightmare to make all these camera angles. And all those coordinates...
But anyway, it's done. From the demo, which a lot of you liked, to the full 15-20 minutes gameplay. So how it simply works is that it's using customized camera features, instead of the "Follow Mario" camera. What it does is that instead of following Mario, it get locked at it's position, and swaps place when Mario is trying to exit the screen, without losing sight of Mario. To that, the gameplay is completely unique from the original Mari0, and will probably take away the feeling of Mari0 from you (I do not take responsibillity if you get bored of playing originally because of this). But also, there's more!
All the features:
Images, at your disposal (Outdated, was too lasy to make new. Still, gives you the point of it.):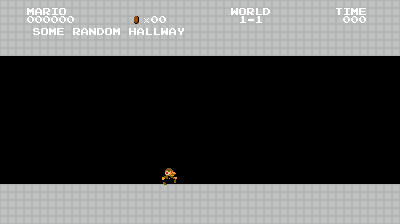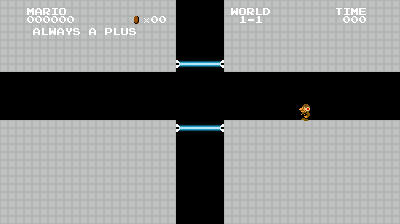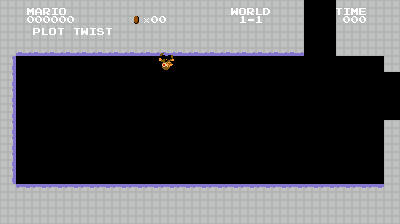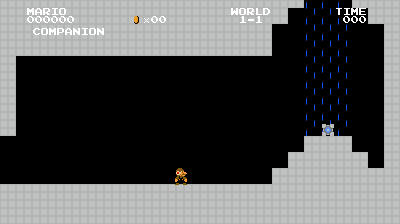 The old trailer (Outdated):
Walkthrough, if you are stuck:
Note: The map pack had to be splitted up in mulitple "Parts". Why is because of crashing reasons.
Part 1 (If you have played the demo, you can skip this one):
http://www.mediafire.com/download/yld1r17uy4si82f/Dimentions_pt._1.zip
Part 2:
http://www.mediafire.com/download/bvte3z6x91rw7pk/Dimentions_pt._2.zip
Part 3:
http://www.mediafire.com/download/sba4bzugesq6mi0/Dimentions_pt._3.zip
Part 4:
http://www.mediafire.com/download/optvn8wmn4es3n6/Dimentions_pt._4.zip